The National Jack in the Box Franchisee Association (JIB-NFA) has been serving the franchisees of the Jack in the Box brand since 1995. Founded in 1951, Jack in the Box, Inc. (NASDAQ: JACK) is headquartered in San Diego, California with nearly 2,200 restaurants and approximately 93% of its restaurants are owned by franchisees.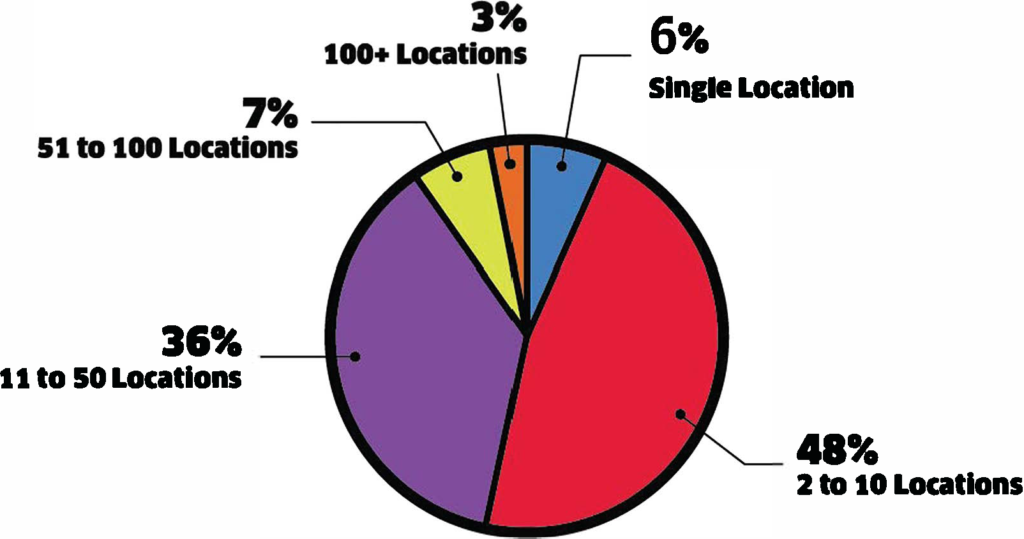 The JIB-NFA is proud to say that nearly 85% of these franchisees are members of the JIB-NFA, representing 90% of the franchise locations. Through education, advocacy and sharing best practices, the JIB-NFA is committed to working with its Allied Partners and delivering critical services to its Franchisee Members.
Our Mission
The National Jack in the Box Franchisee Association is dedicated to strengthening the JIB Brand and enhancing its position in the quick-serve food industry. We will do this by being an advocate for the JIB Franchisees, collaborating with our Corporate Partners and leading with integrity, transparency and confidentiality.
Our History
In 1951, a businessman named Robert O. Peterson opened the first Jack in the Box® restaurant in San Diego on the main east-west thoroughfare leading into the city. Equipped with an intercom system and drive-thru window, the tiny restaurant served up hamburgers to passing motorists for just 18 cents, while a large jack-in-the-box clown kept watch from the roof.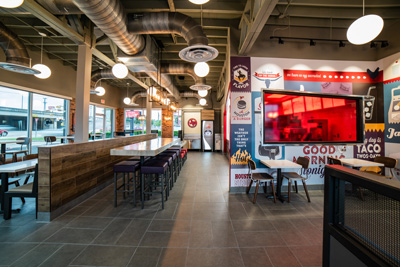 Along with his Jack in the Box restaurants, Mr. Peterson operated other restaurant concepts as well as a food-manufacturing facility as divisions of a parent company called San Diego Commissary Co. In 1960, San Diego Commissary changed its name to Foodmaker Co., and Jack in the Box expanded outside of California with the opening of its first restaurants in Phoenix, Az. Three years later, Jack in the Box expanded into Texas, where it opened restaurants in the Houston and Dallas-Ft. Worth areas.
In 1968, Ralston Purina Co. acquired controlling interest in Foodmaker and operated the company as a wholly-owned subsidiary. Under Ralston Purina, Jack in the Box restaurants underwent a major expansion in an effort to penetrate the eastern and midwestern markets, and the business grew to more than 1,000 restaurants by 1979. That same year, Foodmaker decided to concentrate its efforts and resources in the western and southwestern markets, which it believed offered the greatest growth and profit potential. Accordingly, the company sold or closed more than 200 Jack in the Box restaurants in the eastern and midwestern markets.
An investment group, including members of Foodmaker management, completed a leveraged buyout of the company from Ralston Purina in 1985. Foodmaker went public two years later before an investment group, again including members of Foodmaker management, converted the company to a privately-owned corporation in 1988. In 1992, Foodmaker again went public, with an offering of 17.2 million shares priced at $15 per share.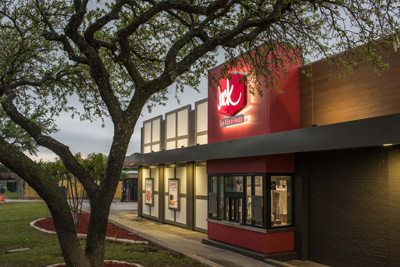 In 1995, Foodmaker launched an advertising campaign that featured Jack as the company's fictional founder, CEO and ad pitchman. Longtime customers will remember Jack as a clown who formerly served atop the company's family-friendly drive-thru speaker box. But in 1980, he was blown up in a television commercial that signaled a shift toward more adult fare. With his oversized, ping-pong ball-shaped head, biting wit and unfailing dedication to offering the finest fast-food experience to his guests, Jack and his commercials were an instant hit. Soon, his likeness appeared on premiums ranging from antenna toppers to Pez dispensers. In addition to producing more than 32 million "Jack" antenna balls, more than 5 million premiums bearing Jack's likeness have been sold since 1995.
Over the years, Foodmaker divested itself of all restaurant concepts except Jack in the Box and closed its food-manufacturing facilities. Acknowledging the strength and growth of the Jack in the Box brand, the company changed its name to Jack in the Box Inc. in 1999.